Neckties



Like them or not, neckties are the Father's Day gift. Just in America alone, more than $1 billion is spent each year to buy a staggering 100 million ties. That's roughly one tie for every male over the age of 20 in the United States. Yet only 25% of men in America own a suit; that's why one will see guys suitless at weddings or funerals.

My personal observation of churches that has a unspoken dress code of suits places a barrier for men not attending. Jesus says all are welcome. Some churches steeped in deep legalism and man made rules misapply the scripture that Jesus is the door, but instead act like the screen door, picking and choosing who is allowed in... I digress...

I personally like getting ties as my wife has great taste. Let's be honest here - would you rather have a tie or a turtleneck, or worse a "dickey"? No offense, but if you wear turtlenecks, you're obviously anti-tie. And into Ninja Turtles.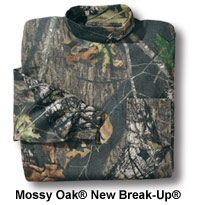 stylish turtleneck



A piece of trivia - should Jeopardy! host Alex Trebek ask you "Neckties originated from what country?" what comes to mind?

If France or Italy come to mind, think again. And think Croatia. Michelle and Stephen Crocker are the Australian distributors for Croata ties and accessories, and say that many people are surprised to learn that Croatia is the mother country of the tie.

"It is as synonymous with Croatia, as coffee is to Brazil or watches are to Switzerland" Michelle says. The country proudly produces neckties and scarves of high-quality silks and cottons with modern and classic designs that reflect Europe's past."

Read more: Croata News



Croatian soldier




I believe them! The citizens of Croata take it seriously; "...the largest tie in the world was tied around the Pula Arena. The creator of this grandiose art installation was Professor Marijan Busic, the head of the non-profit making establishment "Academia Cravatica", which promotes the tie as part of the Croatian and world cultural heritage."



largest tie in the world



Resources:
Neckties Through the Ages