Eric Harshbarger's Nativity mosiac



Read about About Eric Harshbarger and review the extensive portfolio of his LEGO building...


"What started as an "adult hobby" quickly evolved into a serious endeavour. By the end of 1999 LEGO building was generating an income for Eric, and within one more year it was his primary form of employ.

Eric's works have appeared on national television shows including NBC's Today Show and Ripley's Believe It or Not! He has earned recognition as being one of the top LEGO sculptors and mosaicists in the world despite the fact that he has never actually been an employee of The LEGO Company."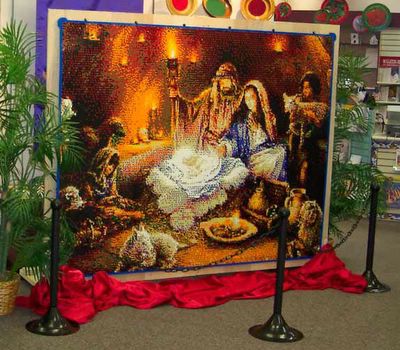 Eric's finished Nativity scene

Eric Harshbarger's LEGO Portfolio