big truck for little boys



This you have to see: International : CXT: "The Ultimate Truck for Extreme Work and Extreme Play --

Onlookers have been known to gawk at its style and gasp at its size. At 21-feet long with tires hip-high and a 9-foot tall cab, it's the largest production pickup truck currently on the market. It's an International CXT--born out of the proven International 7000 severe service commercial work trucks used by professionals for the most rugged applications. "

"You can put the Hummer in back and take it with you." — Nick Matich, vice president of International Truck and Engine, on the company's new CXT ("commercial extreme truck").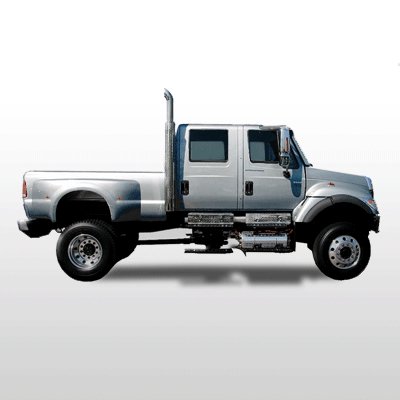 2



Aimed at "kids over 20 who miss playing with trucks in the sandbox," the vehicle measures 9 feet high and 21.5 feet long. By comparison, the Hummer H2 is about 7 feet high and 17 feet long. The CXT is projected to get from six to ten miles per gallon of diesel fuel.

How much you ask? Twice the price of an H2, about the same as the H1. The base price is $93,000, $105,000 typically equipped and if you add the DVD player, leather upholstery, tilting dump box and rear-view camera will run $115,000. By the way, the loan payment is $2277.14 for 60 payments. Don't be surprise if we will soon see a stretch CXT limo...



my other car is a 1987 Mercedes 260E